---
June 4, 2023 • Posted by dawn
Design Bay Area is proud to shine the spotlight on Heath Ceramics for their recent accomplishment of becoming a B Corp! For 75 years Heath has made its ceramic dinnerware and tile in two small San Francisco Bay Area factories, each of which includes a showroom with a thoughtfully curated selection of goods from other creators. Today, Heath is a Certified B Corp led by wife-and-husband team Cathy Bailey and Robin Petravic, who are committed to environmental responsibility, social equity, and uncompromising integrity in every aspect of the business. Heath is driven by its purpose—to still be in California, crafting beautiful objects that become family heirlooms, 200 years from now—and is a proud champion of SFDW's mission to highlight the intersection of ideas, design, business & entrepreneurism.
Find out more and check out their Summer Seasonal Line at heathceramics.com. Read below to learn more about Heaths values, how they arrived here and where they are going.
---
"We want Heath to be here for 200 years, which means I'm not going to be around to run it. How do we get to 200 years? First, we've got to build the foundation and values that are going to guide us. It's not about what we get back in a year—it's about what we get back in 15 years or 50 years. B Corp helps us keep on this path."
– ROBIN PETRAVIC, CO-OWNER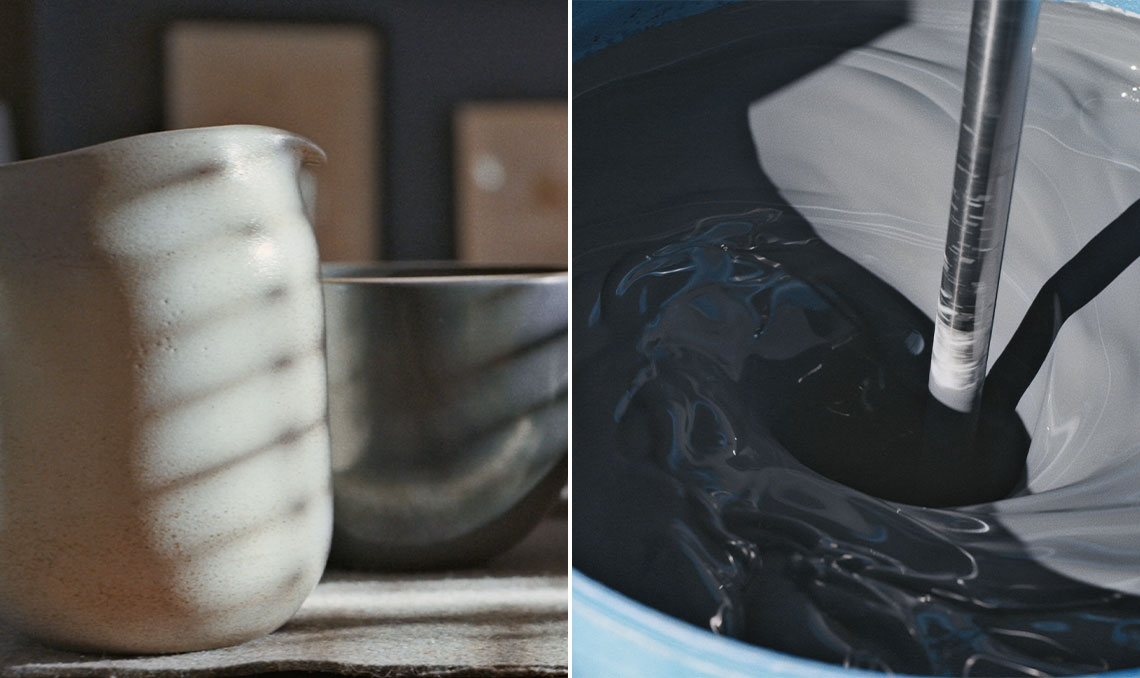 Among the many reasons to celebrate during our 75th anniversary year, achieving our B Corp Certification is a big one. We have been on this journey for a long time—not only through the rigorous process of completing B Corp's in-depth review, but dating back decades through our own continuous process of learning and improving. We're pausing for high fives, but this doesn't mark the end of the road.
One of the things we like most about B Corp is the framework it provides, giving us an external driver that keeps us actively moving toward our goals. Since our founding in 1948, we have always been committed to making our products and running our business in ways that support our people and the planet. We have progressively reduced our energy consumption, boosted our clay and water recycling systems, and minimized our carbon footprint through local sourcing. In 2020, during the height of COVID, we instituted our Living Wage Initiative to decrease pay disparity and support socioeconomic equity for our entire staff.
Now, with B Corp, we can keep building on our deep foundation. We are proud to join over 6,000 B Corp Certified companies worldwide in the movement toward transforming the economy to benefit people, communities, and the planet. This is a very meaningful achievement for all of us—an impactful acknowledgment of the work we have done to date, and all that we will continue to do.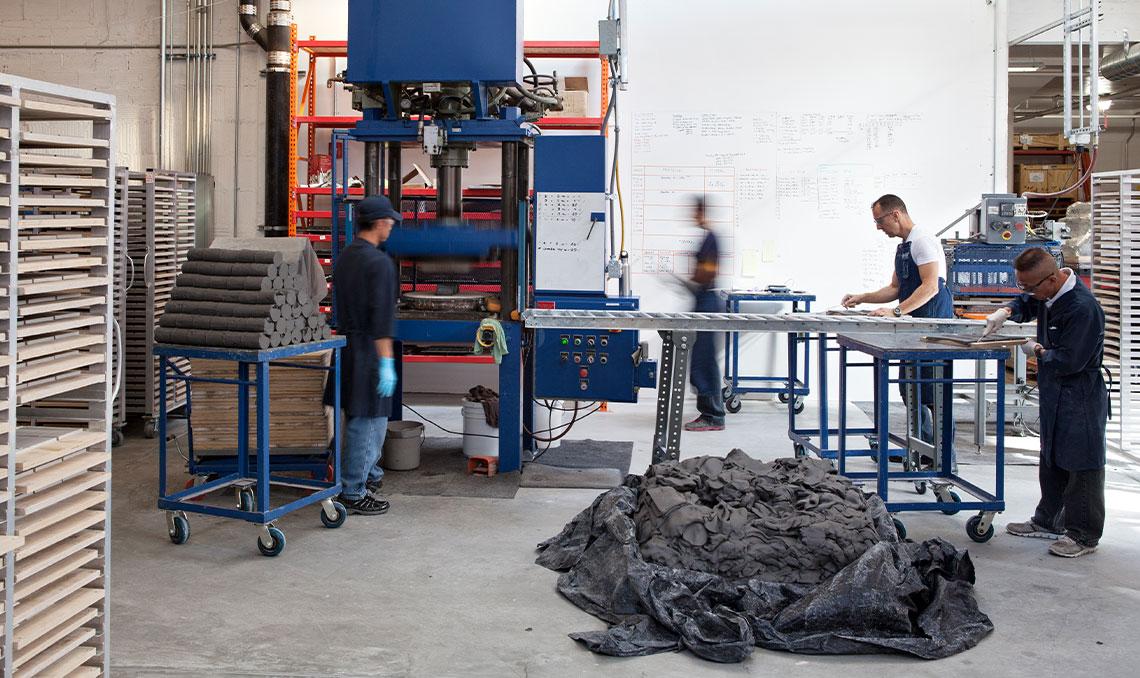 Facts and Figures
55% Internally Recycled Water
In order to protect our watershed and and reduce fresh water use, we installed recycling systems that collect water from manufacturing and cycle it back into our operation, providing 55% of our water intake.
200,000+ lbs Reused Tile
Over 100 tons of production overruns of second- and third- quality are made available for reuse from our Overstock Tile Shed. Fired ceramics that can't be used are diverted from landfill to become material for concrete.
100% Renewable Electricity
Our factories get all of their electricity from solar and wind power. This prevents upwards of 75 metric tons of carbon dioxide from entering the atmosphere annually.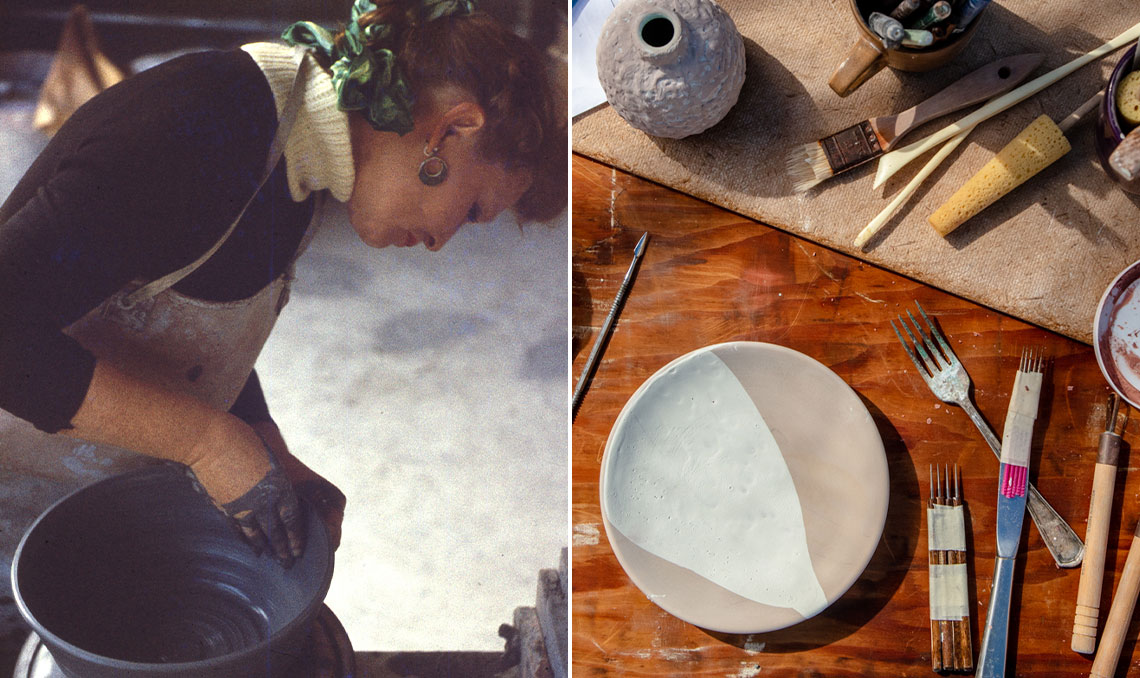 "As we think about Heath's future, we want to make sure our values live on and ensure continuity. B Corp keeps us focused, and gives us structure and clarity. That's how we continue to guarantee a future that doesn't waiver."

– CATHERINE BAILEY, CO-OWNER
Read more about our environmental and social responsibility practices on our Sustainability page.
---